The IUIH Board of Directors consists of leading professionals in their respective fields, all committed towards our objective of providing affordable, world class healthcare to all and passionate about sharing the NHS ethos and standards of care globally.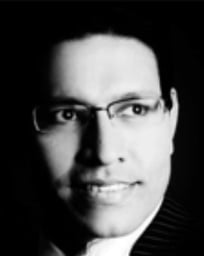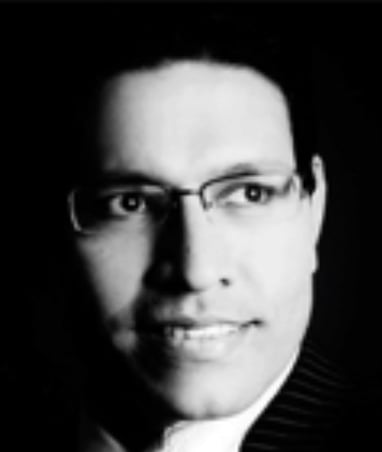 Managing Director & Group Chief Executive Officer, IUIH
Dr Ajay Rajan Gupta MBBS, MS, MRCS, FRCS, FIUIHRCS, MCh is a Consultant Orthopedic Surgeon at the NHS with over 20 years in the medical field. As Managing Director and Group CEO of IUIH, Dr. Gupta has spearheaded the project leading a team of Indian and UK based promotors with the support of the Indian and UK Governments. He has had extensive experience in the areas of healthcare policy, management and research and has been an advisor to various government agencies and organisations. Additionally, Dr. Gupta's work has been recognised by various organisations. In 2011 he was awarded the 'Young Entrepreneur Award' in Dubai for his work on Healthcare Excellence across the UAE. In 2012, he was awarded the 'Achievers Healthcare Award' in India for his contributions to Affordable Healthcare in India. In 2013, he was awarded 'Young Scientist Award' in Las Vegas for drawing up strategies and framework for Universal and Affordable Healthcare. In 2014, he was awarded 'Medical Maestro Award' by Mr Richard Harrington, Vice Chairman of the Conservative Party at the House of Lords, London.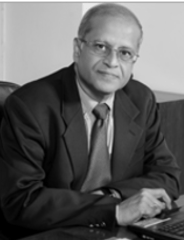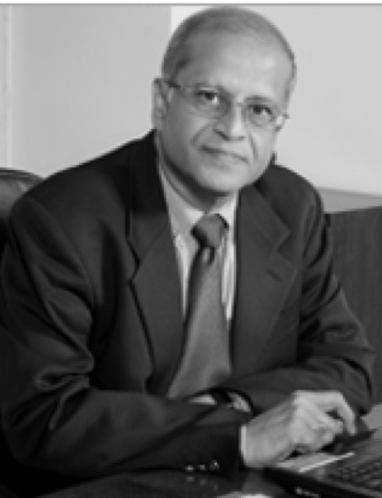 IUIH Board Member-India, and Advisor to MD & Group CEO
After graduating from BITS Pilani (Mech.) in Dec. 1965, Mr. Vinay Singhal worked for ten years with DCM at Kota and became Projects & Power Plant head. He joined Hindustan Lever in 1976 and was GM for Food Profit Centre. After working there for 16 years, he joined JK Synthetics as President (attended Harvard Business School in 1995). He joined Indo Rama Synthetics as President for 3 years and finally joined Fortis Healthcare as Group CEO. Mr. Singhal has also worked as CEO of Clinton Foundation in India. Soon after retirement from Fortis, he started a Healthcare/ Education company specializing in Strategy consulting. Mr. Singhal joined the Board of UK Global Health, a UK company setting up 11 medicities in India, each at a cost of about Rs.1500 crores. Have been on Board of five companies being in Health, Skilling, IT, Sr Homes, NGO etc.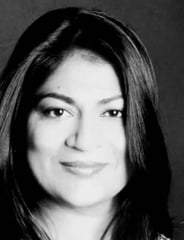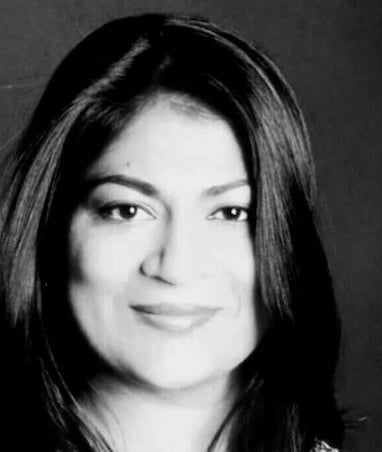 Founder and Director of Diagnostics
Dr Limci Gupta is the founder of Indo UK Institute of Health and is also the Director of Diagnostics at IUIH. She is a Fellow of Royal College of Pathologists (UK) and practises as a part time consultant histopathologist and cytopathologist, currently based at St George's Hospital, London. Her special interest lies in breast, gastrointestinal & gynaecological pathology. She has co-authored a book for pathology doctors aimed at preparing them for the Royal College Fellowship examinations in histopathology. She is on the international editorial board for Indian Journal of Pathology & Oncology and is a member of British Association of Gynaecological Pathologists.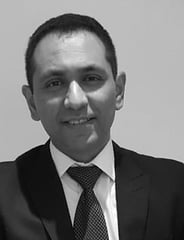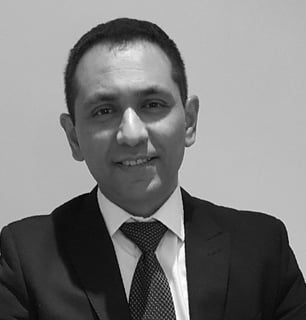 Dr Gautam Marwah, MBBS, MS (Orthopaedics), MRCSEd, MRCGP, DRCOG, PG Cert (H&SC) is a portfolio GP providing services in the NHS and the private sector. Dr Marwah trained in India as an Orthopaedic surgeon where he worked briefly as a Consultant before moving to England. He attained extensive experience in the NHS having worked in various parts of the country in Primary and Secondary care, attaining knowledge and experience across a broad gamut of medical and surgical specialities. He has been part of the IUIH programme from its inception. Among his various roles, he lead business development of GP resilience pathways in the North East of England, developing innovative integrated healthcare partnerships between primary and secondary care. He has consistently demonstrated excellent time management and communication skills, and a meticulous and decisive approach.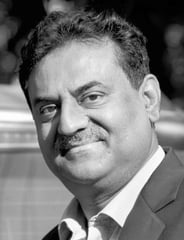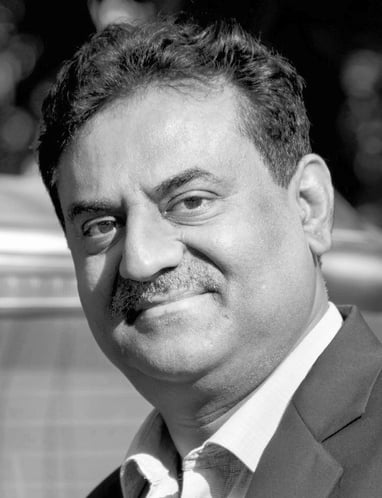 President - Infrastructure and Hospital Projects
Mr. Pardeep Sood (President – Infrastructure & Hospital Projects) has over 3 decades of extensive experience working in Healthcare infrastructure projects for various organizations in India, including working 10 years in associated industries. During his Healthcare tenure, he has worked with Healthcare companies like Fortis, Max Healthcare, Jaypee Healthcare, and Radiant Lifecare and was part of the infrastructure team that set up a chain of Hospitals for them. He has worked with Fortis for 11 years and was instrumental in setting up chain of Hospitals starting from Mohali. Mr. Sood is presently working as President – Infrastructure with Indo UK Institute of Health to set up 11 Medicities across India using futuristic smart technology in designing and building of hospitals.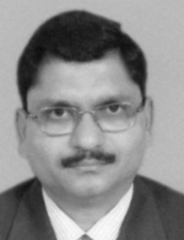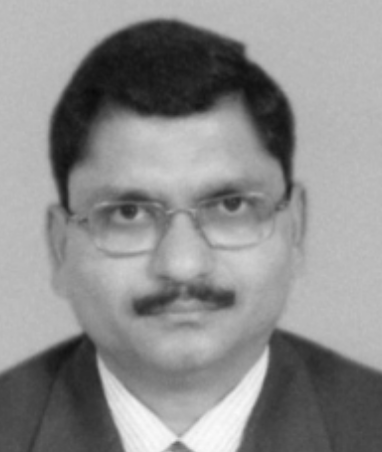 Director-Procurement & Supply Chain
BSc (Electronics), Masters IIM, MBA, PhD
Dr. Sanjay Kumar is a Graduate (Electronics), MBA (Marketing), Post Graduate (Business Analytics) from Indian Institute of Management, Lucknow & INDIANA University, USA and PhD (Business Management, area of research – E-Commerce in Healthcare Supply Chain) with 32 years of experience in Value Management, Category Management, Strategic Sourcing, ERP, HIS and eProcurement. He is highly skilled in Source to Pay, Procure to Pay, Spend Analysis, Contract Management, CRM, TCO, Risk Management, Resilience Management, Bottom Line & Top Line Revenue Management and Cross Functional Management. Sanjay Kumar has been Head Engineering at Escort Group (Healthcare Division) and Crompton Greaves Ltd., and spent 10 years as Dy. General Manager (Head Purchase, Stores & Equipment) at Dayanand Medical College and Hospital, an 1800 bedded state of art multispecialty treasury care Medical College & Hospital with 1000 crore turnover managing end to end direct and indirect procurement & supply chain and Imports from multiple strategic partners across the globe. As Green Field and Brown Field Healthcare Project leader, Sanjay has extensive experience in process design, process standardization, process optimization, process digitalization, value management by strategic sourcing & opting for substitute mode of procurement & operations (PPP, Reagent Rental, Pay-Per-Use, Leased, Managed, OPEX & other) and change management leader (executed ISO during 1988-2000 at Crompton Greaves Ltd., ERP during 2004-2008 at Escort Group, HIS & NABH during 2008-2017 at DMCH and ISO during 2017-cont., at IUIH). He has keen interest in research in the area of supply chain transition to Procurement 4.0 and participated in many conferences and have national and international publication in the field of Big Data Analytics, Data Quality, Data Standardization, Data Integration, E-Commerce and use of Technology in healthcare supply chain.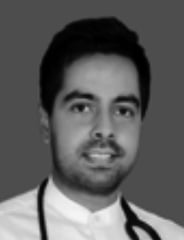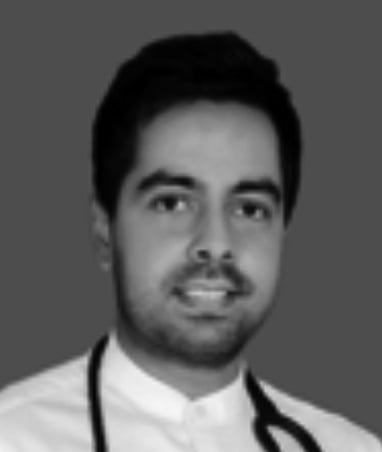 Dr. Rajdeep Chhina (MBBS, MD)
MD - Indo UK Clinic, Ludhiana
Dr. Rajdeep Singh Chhina (MBBS, MD) is a respected and popular Interventional Radiologist currently practising in India. He wants to transform the healthcare of millions of Indians. He has worked and observed in number of institutions worldwide, including Henry Ford, Cleveland Clinic, Medanta, DMC and GMC. He independently managed RHC of DMC at the young age of 22 . With a proud academic record, he holds various distinctions, medals during MBBS and scored the highest marks in University examinations for MD/MS. Dr Singh has over 30 national and international publications along with many chapters published in books. Besides his career in Medicine, he has leadership qualities leading various sports and cultural teams at various levels.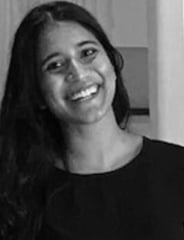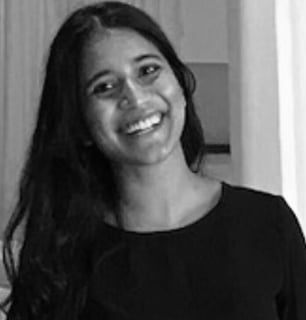 Tharounnia Nadarajan (Nia)
MSc (Pharmaceutical Science)
After completing Masters in Pharmaceuticals from Kingston University, London and getting experience in the National Health Service UK (London North West University Healthcare NHS Trust), Nia joined Indo UK Institute Health (IUIH).
Nia's special interest is in digital Integration in Procurement and Supply Chain Economy for medical and pharmaceutical products. Nia is also focused on Supply Chain Finance and transparent visibility of end to end supply chain journey from manufacturing to end customer use to decrease waste and improve costs. For IUP, she will be focusing on Evolving digital framework to unlock data, Rethink the standard operating models and Build an asset-light network to allow affordable medical supply chain to end customers.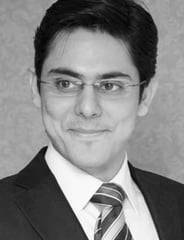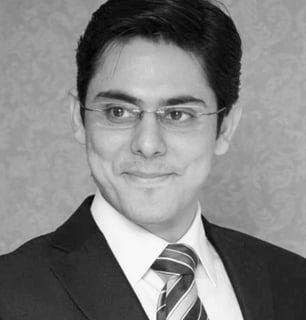 Digital Marketing & PR Head-India
Mr. Adhiraj Chopra (Marketing and PR Head) has over 10 years of extensive experience as a graphic designer for various Hospitals and Firms across India like Tata, PGI, Indian Medical Association, Fortis Healthcare etc. As the Marketing and PR Head of IUIH, he develops PR strategies, campaigns and oversees the social media marketing on behalf of IUIH.
Adhiraj is responsible for Crafting strategies for IUIH Marketing team including Digital Advertising, Communications and Creating content based on market research conducted by team on a global level. He leads stakeholder management, media, the public relations and branding for the IUIH Programme.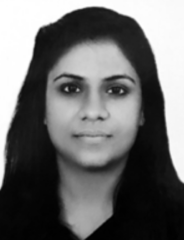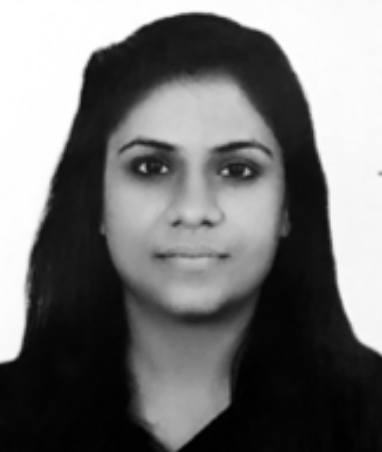 Nancy Jain is a Commerce Graduate (B.Com), Master of Commerce (M.Com) and Associate member (ACS) of the Institute of Company Secretaries of India, having 5 years' experience of Company Law matters. She has been with IUIH since the inception of its Indian subsidiary. She has worked in the field of Company Law, Legal, finance & accounts. Wherein she had worked in the areas like GST (Goods & Services Tax), Withholding Tax, Company formation, Company law compliances, RBI Compliances, Foreign Transactions reporting, Compliance related to shareholding of the company, obtaining different approvals viz. PAN, TAN, IEM, IEC for the companies, change in constitution of Board of a company, Drafting replies to the notices from Government Authorities and Charter documents of a company, opening of bank accounts of the company, liaising with government authorities.