INDO UK WORKFORCE RECRUITMENT (IUWR)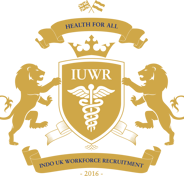 INDO UK WORKFORCE RECRUITMENT Programme will provide a skilled and appropriately trained workforce to our clinics and hospitals. The clinical and non-clinical staff for the 1st IUC in Ludhiana have been appointed in Q1 2021.
The staff for the 1st IUIH Hospital is being resourced based on IUIH Phase I Clinical Service Strategy and IUIH Workforce Strategy with a view to having them appointed in Q4 2021 and Q1 2022.