The 11 Indo UK Institutes of Health are designated for the provision of integrated healthcare facilities to all Indians.
The healthcare industry is vast and in addition to conventional medicine and treatment of patients, comprises a number of ancillary and complementary areas such as education and training, clinical support, manufacturing and technology, research and development, mental health, alternative medicine and commercial health. The confining of these within a specific land area allows for an efficient sharing of ideas and resources and creates invaluable economies of scale and size. The 11 Indo UK Institutes of Health across India will build a capacity of 11,000 beds, 5,000 doctors, 25,000 nurses and generate direct and indirect employment for over 300,000 Indians.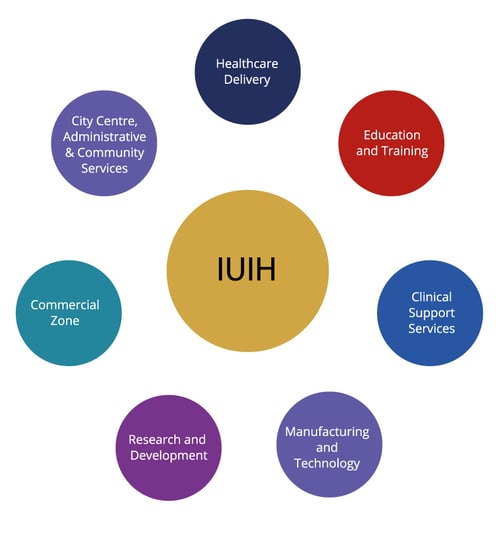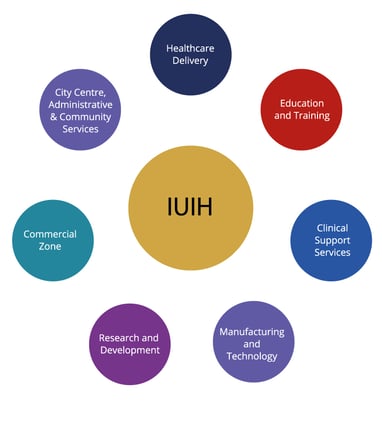 Healthcare enjoys a central position in the bilateral relationship between India and the UK and has been identified as one of the priority areas for the two countries to work more closely together. The benefits of this collaboration are broad ranging. They will include the provision of international standards of healthcare in India for the exchange of ideas in advanced medical research and development, training and education of doctors and nurses in both countries, state of the art training facilities and extensive technology and innovation links.


11 HEALTH-CITIES ACROSS INDIA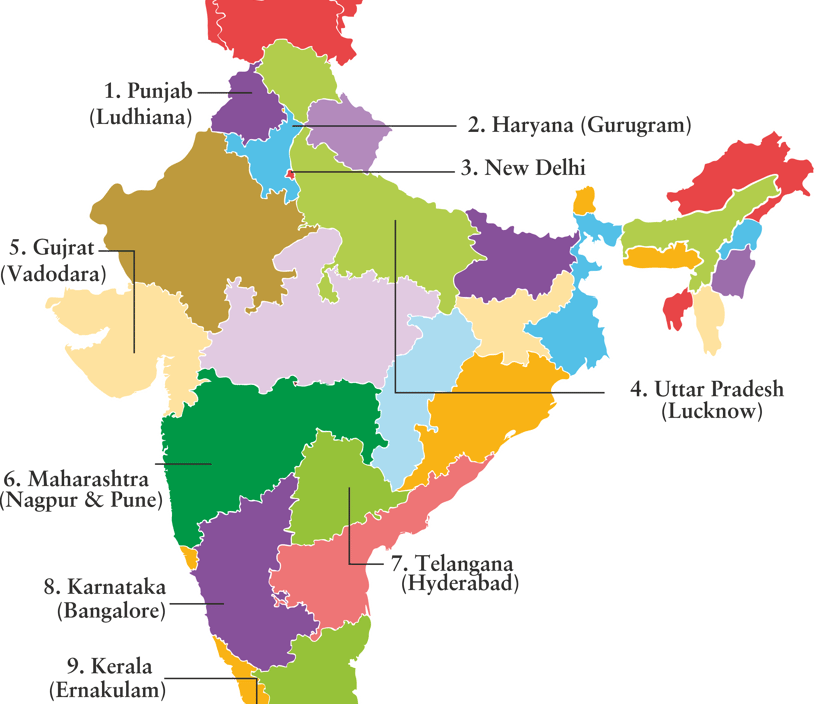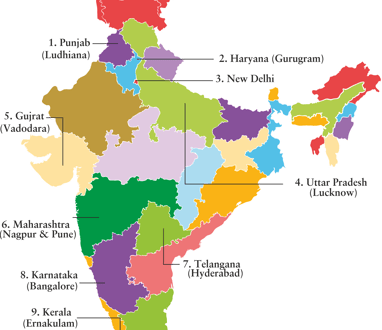 The map shows the proposed 11 Health-Cities across India.
1. Punjab
2. Haryana
3. New Delhi
4. Uttar Pradesh
5. Gujrat
6. Maharashtra
7. Telangana
8. Karnataka
9. Kerala
10. Tamil Nadu